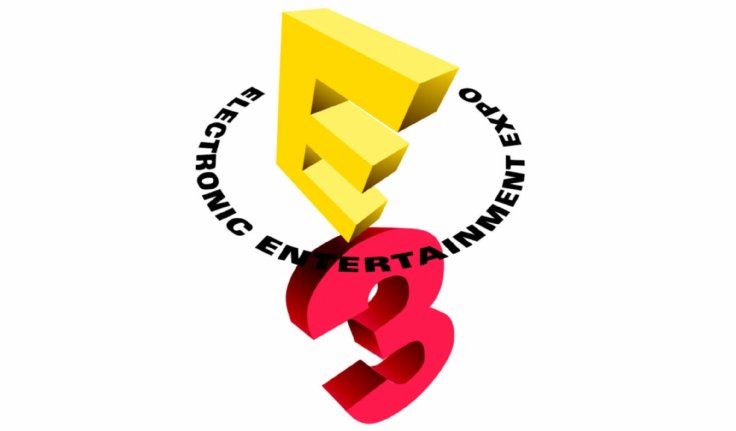 This week was the Electronic Entertainment Expo (E3 for short). Typically it is a week for big games companies to show off what they have been working on and what they have planned for the next couple of years.
This week has certainly been no exception with huge games reveals such as Shenmue 3 and a remake of Final Fantasy VII along with recieving more details on games like Fallout 4 and No Mans Sky.
Some of the Geek Mashers have taken the time to reflect on how the week has been and reveal what they are most looking forward to.
Which was your favourite presentation?
Brad
Sony's. With the announcements of the Final Fantasy remake and Shenmue 3, along with the No Mans Sky footage and the look at the new IP; Horizon - Zero Dawn I thought it was a good mix of games.
Kayleigh
I was pleasantly surprised actually. I thought that Microsoft and the Xbox One presentation brought a lot of interesting stuff!
Neil
Bethesda was my favourite. They went first and they didn't pull any punches.
It's OK that they announced Fallout 4 before the conference because they kept plenty of surprises up their sleeves including a same year release date and a same day launch of a mobile game. Very impressive and very exciting.
Ross
My favourite presentation has to be the Ubisoft showcase. I am a big fan of the Assassins Creed games. But other than that they had a good line-up of other titles, including a new Rainbow Six game and The Division. Ubisoft sometimes get overlooked at these events but I was pleasantly surprised with what they had to offer this year.
Which announcement surprised you the most?
Brad
Some people would expect me to say Shenmue 3 as fans have been after that for years, but I'm a bigger Rare fan though so the Rare Replay box with 30 years of Rare with 30 games was pretty damn good, but then I saw the Blast Corps logo, My jaw actually physically dropped. words cannot express how much I love that game. I was even contemplating getting an XBone for that but then I thought one word - "Emulator" then 3 words - "Rebuy an N64" :D
Kayleigh
I'm not sure if I'd actually want one, but Minecraft's Hololens was really impressive. Also, it was a nice surprise seeing The Last Guardian get a re-reveal, and the Shenmue 3 kickstarter (achieved already, in record time).
Neil
Shenmue 3! Despite the fact that Yu Suzuki teased the reveal on Twitter before the announcement I never believed this could or would ever happen.
Shenmue is one of my all time favourite games and Shenmue 2 is also up there on the list.
I'm super happy that this is happening.
Ross
The one announcement that surprised me the most was for the new South Park Game : Cracked but Whole. Instead of the Game of Thrones inspired theme, this time around its the Coon and Friends superhero style. If it's anything like the last game they will be in with a shot at game of the year. The reason why it was such a surprise was because after The Stick of Truth Matt Stone and Trey Parker said they wouldn't make another game.
Which game are you most excited for?
Brad
No Mans Sky. I went out and bought a PS4 in 2014 when that was announced at the last E3, the more I see of it the more excited I am. GIVE US A RELEASE DATE ALREADY!!!
Kayleigh
Fallout 4, Rise of the Tomb Raider, Super Mario Maker, Fable Legends and Animal Crossing Happy Home Designer were the main ones. I've never played FFVII, so I'd be interested to play the remake. Plenty more other than that though.
Neil
Fallout 4. It's coming this year which is more than we can say for a lot of the other games shown at E3. It looks to be a beautifully presented RPG with excellent options for crafting and base building. I'm very impressed with the weapon crafting - it looks crazy customisable.
It's the only acceptable reason to look forward to the end of summer!
Ross
There are three games I hold in consideration for most excited to play. The Division really intrigues me a multiplayer game where you team with your friends and search the Dark Zones of a post apocalyptic New York, encountering other players and npc's alike. Choose whether to stick with your group or betray their trust and kill them for what they looted from the Dark Zones that trip. Second Game is Super Mario Maker. I don't own a Wii U but the prospect of building custom Super Mario levels is really tempting me to buy one. I watched the Nintendo Championship stream and the final challenge was this game. Definitely one to watch! However the game I am most looking forward to playing is Fallout 4! I am a big Fallout fan, I played Fallout 3 till the cows came home and I loved every second of it. Seeing all the new features the new game has really impressed me. Building your own settlements and guns. However when Bathesda announced that the limited edition of the Game came with a Pip Boy that you can put your phone into I practically screamed at my monitor "SHUT UP AND TAKE MY MONEY!"
Which game are you least excited for?
Brad
Metroid Prime Federation Force. I'm a HUGE Metroid fan, and this just felt like a blow to the stomach for all the fans. Is it too much to ask for a single player game? Maybe in 2d but 3d works too, Come on guys!
Kayleigh
Metroid Prime Federation Force. Nintendo knew people were crying out for a new Metroid game, and that really wasn't what they were expecting! I think I'd say the same for all the usual generic sports games announced at EA (as usual).
Also, I love Animal Crossing, and wanted a new one. Animal Crossing Amiibo Festival isn't it. Free to play, but you need to buy the amiibo's to make it work? Hmmm...
Neil
Aside from COD and Madden-Basket-Foot-Ball I am least excited for PvZ: Garden Warfare 2. As a fan of the original PvZ the series hasn't gone in a direction that neither satisfies or appeals to me.
Ross
Any of the Fifa games etc... I am not a big football fan.
Who do you think won E3?
Brad
Bethesda. People were lapping up every second of the Fallout 4 footage
Kayleigh
It was a cross between Microsoft and Sony. Both had some great reveals, and there are a lot of games coming out to get excited for.
Neil
Us, the gamers! With so many awesome games announced we're going to have some excellent gaming coming in the future.
The rest of this year and 2016 will be incredible no matter what platform you own.
Ross
I would like to think that Bathesda won E3, but in all reality I think it was actually Microsoft that won, with introducing backwards compatibility for the Xbox One and the new Elite Controller. During last year's conference they started digging a grave for the Xbox One with the always online necessity and then trying to eliminate second hand games by locking games to each console. As soon as the conference was over last year they saw the damage that was coming and reversed course on all the issues that were driving customers to PlayStation, myself as one of them. However I am now considering purchasing an Xbox One after this year's event.
Do you have any further thoughts on the week as a whole?
Brad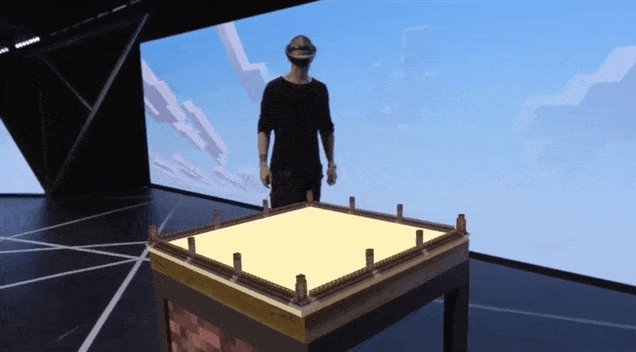 It's really sad to say this but Nintendo's stuff this year was so underwhelming. They added in a lot of fun with the Muppets and made it more personal with the developer diaries but most of it is just basically Amiibo support, something they could include in the games as unlockable content if you play it but no, buy this £10 figure for a little cosmetic change
Also a lot of fans were excited for XBone finally having backwards compatibility but I think it's too little too late, they should be focusing more on new IP's
The HoloLens for Minecraft looked absolutely insane, let's hope there can be some really good use out of it, like say one person is a Dungeon Master while the rest are party members and you have the DM controlling the game
Kayleigh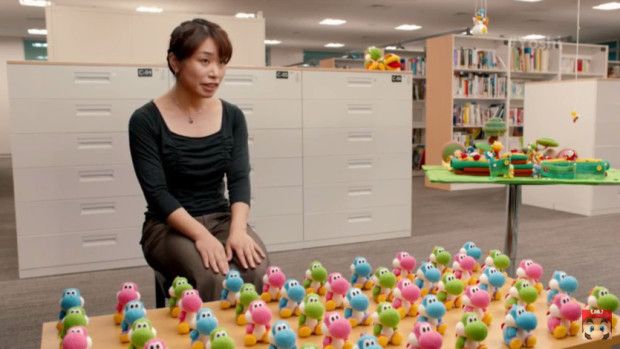 I enjoyed watching E3 throughout the week and reading up on the announcements. It was a shame so much was leaked before the conferences though! There were many games announced, but some of it was a tad disappointing too. Like the Nintendo conference. I love Nintendo, but they really didn't deliver, and I know so many others felt the same way. Hopefully they'll become a little less-Amiibo obsessed, and work on games that their fans were waiting for. Come on...where's our Zelda Wii U?!?
Neil
This year has to be one of the best years at E3 for a while. Most of the companies presenting really brought their A-game and made some very exciting and interesting announcements.
It's a great development for Xbox One to have backwards compatibility with Xbox 360 games. It makes the Xbox One more desirable for previous Xbox 360 owners who haven't bought a current gen system yet.
I really like the look of Horizon: Zero Dawn. I can't wait to see and hear more about the game when it's closer to release next year.
The beautiful landscapes filled with plant life in conjunction with robotic life forms is something that easily appeals to me.
No Man's Sky is incredibly beautiful but it is also dauntingly large. I'm excited for the game but there is still a lot of information that I would like to know about the game.
I know the developer wants people to work things out for themselves but the lack of information really puts me off. Saying that, I'll probably buy the game on day one out of pure wonder-lust.
I did find it disappointing that Nintendo didn't show anything for the new Wii U Zelda.
In fact I'm now suspicious that that they will be bringing it to their new platform, which Nintendo are not discussing until later this year.
Ross
E3 week is always a great week for gamers, a chance to whet your whistle with all the great games coming up. I think this has been a more successful event than last in terms of the console wars. I am looking forward to seeing what we get next year.
That's the Geek Mash round up of E3... What were your favourite announcements and what are you most excited about? Comment below!