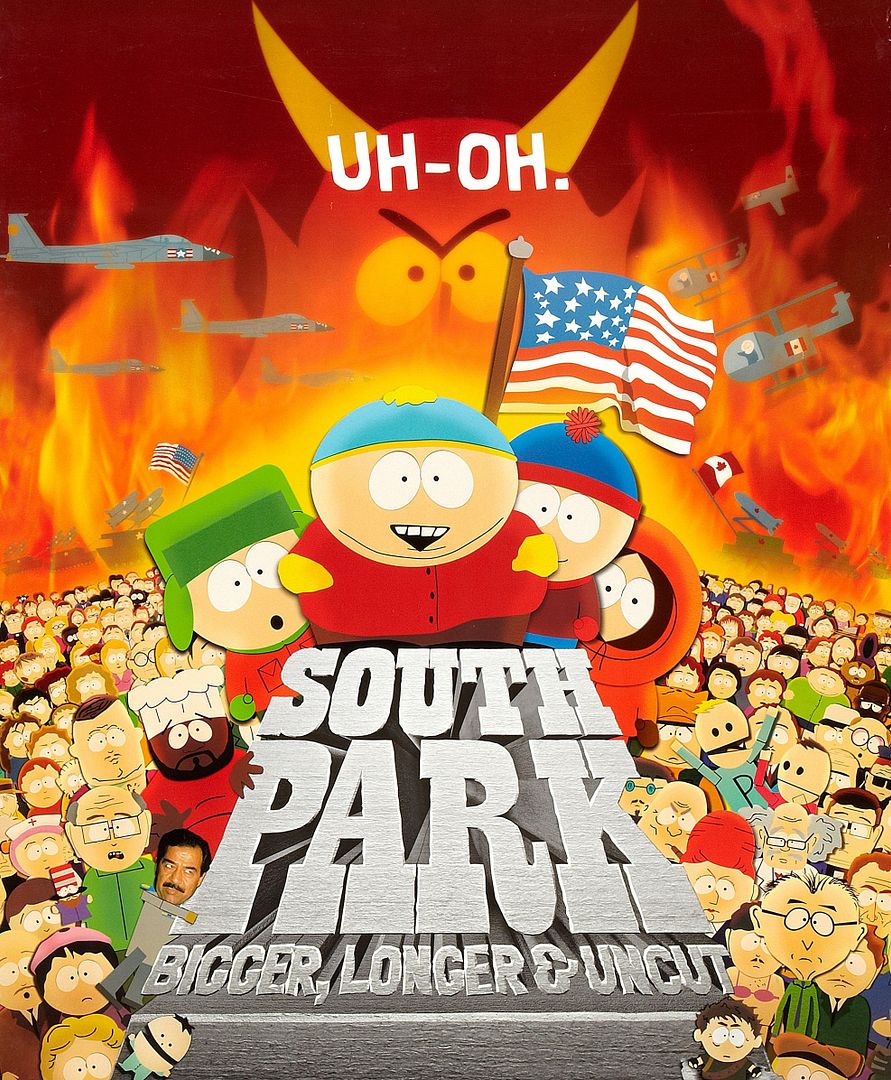 It just is...
Oh you want me to make the argument for it?
Here we go then...
So as a kid I me and fellow Geek Masher Danto were obsessed with the series South Park
It came to a point where one day I think we must have watched the entire first series in a day.
So when the film came out to say we were excited was an understatement. We obsessed over the story even though we had heard nothing about it, imagining potential storylines 
What would it be about?

How many times would Kenny die throughout the film?

 

Which guest characters would we see, Mr Hankey? Terrence and Phillip?
And then came the day of seeing the actual film
The film was rated 15 and I was that age but Danto and another friend, Joseph, were only 13 and it was a risk them buying tickets. So I bought them for them. When it came time for them to come into the cinema a couple of minutes later you have never seen a couple of teens acting so awkwardly, it was obvious they were under age the minute they walked in but the staff didn't say anything about it
So we sat down and got some trailers, I can't remember which but it must have been for Star Wars The Phantom Menace and Austin Powers The Spy Who Shagged Me
Then the film started with an awesome opening number, which re-introduces the 4 main kids and their parents, along with the attitudes of the town