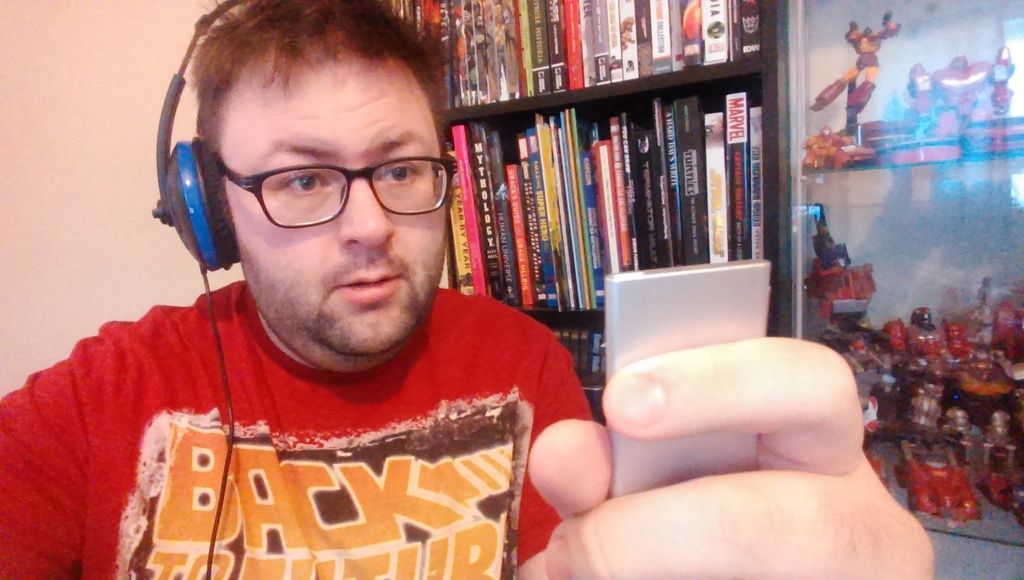 A lot of songs sound familiar, but on many occasions it's because that song not only sounds like an old song, but it has taken parts of it and remixed them
These aren't classed as parodies or cover songs but there are enough of them to make a post about them (well, 3 to be exact)
Come have a listen as I look at some of the most famous examples in this final part
Part 1
Part 2
Forget Me Nots
+
Men In Black
We start off with probably the most famous one
Will Smith added funky new lyrics and a great dance that me and fellow Geek Masher Kayleigh danced along to last year for my birthday
You Only Live Twice
+
Millenium
You only live twice is from the self titled Bond film
Robbie Williams tries to look suave in his tux like the Double O Agent but fails miserably
Another example of Robbie Williams sampling some music
I think this is a really good use of the sample and goes well with the older looking footage of the video
Stand By Me
+
Beautiful Girls
Ben E Kings famous song was used in a film of the same name with River Phoenix, Corey Feldman, Jerry O'Connell and Wil Wheaton
The new song had a lot of complaints due to the lyrics of suicidal so a lot of radio edits instead have the lyrics "In Denial"
True is one of those classic 80s songs that always gets a lot of radio play
N Dey Say is shit
Under Pressure
+
Ice Ice Baby
Under Pressure is another Queen classic song featuring David Bowie. I like to think that Freddie Mercury and David Bowie are up there somewhere performing again
Ice Ice Baby samples the bassline of Under Pressure by Queen who did not receive credit or royalties until the song became famous
Robert Van Winkle aka Vanilla Ice even said in an interview that because his version used a pickup note between the samples that he didnt have to. He later said he was joking but I just think he was being a douchebag
I much prefer the Ninja Rap he did in Turtles 2
Gimmie! Gimmie! Gimmie!
(A Man After Midnight)
+
Hung Up
Madonna personally bought permission from ABBA's songwriters Benny Andersson and Bj
ö
rn Ulvaeus to use the intro as a sample
Hadi Kedba Bayna
+
Galvanize
If you watched the London 2012 Olympics this song will be ingrained into your brain from the opening flag ceremony
Eighties
+
Come As You Are
From Wikipedia
Although members of Killing Joke claimed the main guitar riff of "Come as You Are" plagiarized the riff of "Eighties", the band reportedly did not file a copyright infringement lawsuit, which

Rolling Stone

magazine attributes to "personal and financial reasons".

However, conflicting reports state that Killing Joke did file a lawsuit but that it was either thrown out of court,

or that it was dropped following Cobain's death.

Geordie Walker

, Killing Joke's guitar player, said that the band was "very pissed off about that, but it's obvious to everyone. We had two separate musicologists' reports saying it was. Our publisher sent their publisher a letter saying it was and they went 'Boo, never heard of ya!', but the hysterical thing about Nirvana saying they'd never heard of us was that they'd already sent us a Christmas card!"
The song Thank You was first featured in the film Sliding Doors in 1998 and was released on her debut album in 1999 but was never released as a single until late 2000, around the same time as Eminems Stan
Stan uses the first verse of Dido's song, which he got with permission
Dido appears in the video as Stan's pregnant girlfriend and on tours appeared on stage to perform her part of the song
Pump It Up
+
Voodoo Child
Most Doctor Who fans would know this song from the series 3 penultimate finalé with The Master played by John Simm with him shouting "Here Come The Drums" which is the name of the album
It samples the guitar hook from Pump It Up and Voodoo Child was also partly written by Elvis Costello
It was the first single for new member Natalie Bassingthwaighte, who played Izzy Hoyland in Australian soap Neighbours
Sing A Simple Song
+
Freak Like Me
+
Are Friends Electric
+
We Don't Give a Damn About Our Friends
+
Freak Like Me
So this one is a little complicated
The original Freak Like Me sampled the bass line from Sing A Simple Song
Are Friends Electric was sampled for the 2 Many Dj's song We Don't Give A Damn About Our Friends and uses the Freak Like Me singing from the original song
Then the Sugababes covered the song
Can You Feel It
+
Feel It
+
Feel It
+
My Best Friend's Girl
+
Satellites
Can You Feel It is one of my favourite Jackson 5 songs. The video has some great special effects in it and uses added sound in the video to great effect i.e. the splashing of water, the rainbow wave bridge, what sounds like a Star Wars blaster and the great guitar riff at 3.58 which gives me goosebumps everytime
There has been some egregious examples of it used over the years
There were two songs released in 1998 both of which called Feel It which were bloody awful.
What the hell does "What She Gonna Look Like With A Chimney On Her?" mean anyway?
I just looked it up and it means to give someone a black eye.
The original song is about how we all have the same blood inside us and we should be nice to each other. It's completely changing the intention of the original song
Steps and September later used the tracks instrumental, with Septembers being a more subtle use of the song
So what do you think of the list?

Let us know in the comments or on Facebook and Twitter
Follow Geek Mash
Follow Brad on