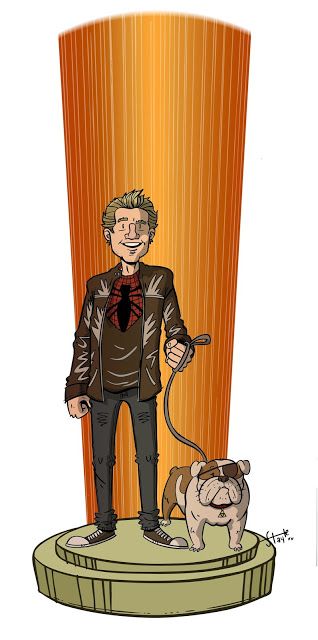 Casey
It's that time of year again!
MCM ran this weekend 27th-29th of May and as always there were awesome cosplayers, tons of merchandise and a jam packed hall.
Here's my report
What were you most looking forward to?
More organised of where to go, and much bigger.
Did you meet anyone there? Celebs, artists, writers?
Not really, but I did see a lot of celebrities from a distance (e.g. Game of Thrones characters). I also met some artists in Comic Village.
Favourite Cosplay?

The Totoro cat. Cute! This will be shown in our music video. Check YouTube soon!
Favourite thing you bought?

I didn't spend much this time, but I did complete our collection of Sword Art Online, so guess it'll be that.
Was there something you wished you bought but didn't?

There was a very cute Pikachu plush in a costume, but it was £35. A bit too pricy for me by then.
Go to any booths at the show? Try any games?
I played Rising Star Games Conga game (this is currently being tested and will be part of a bigger game eventually), and the new Attack on Titan game. The Attack on Titan game had great swinging mechanics like Spiderman 2.
Was there anything you wanted to try but missed?
Don't think so. Wasn't anything that really took my fancy.
Anything you wish was there?
I wish there was

more variety of booths and different choice of actors/celebs.
Anything you tried this time you haven't normally at past MCM's?
Gaming, and filming.
Favourite moment of the show?
Just in general, I enjoyed the whole show.
What would you cosplay as at future shows given the chance?
Somebody from Undertale.