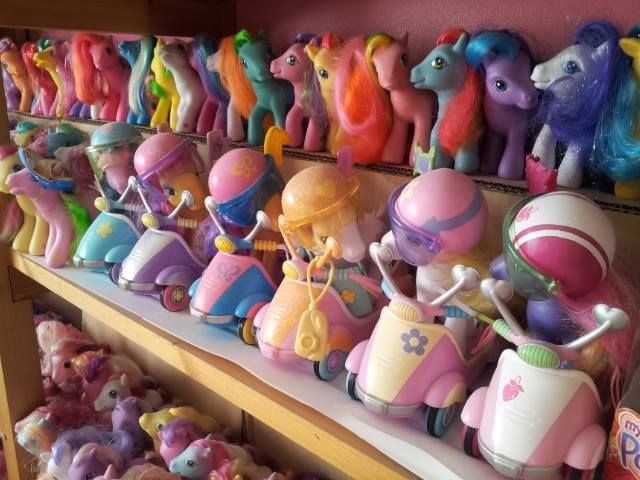 What do you collect?
My Little Pony
How long have you been collecting?
14 years now - where has the time gone?!
What was the hardest item to find in your collection?
Many things are hard to find but probably parts to the Megans Place playset - its a rare playset only available from Sears stores in the USA in the 80s.
Any items you want but aren't able to get a hold of?
I don't believe there's anything that's impossible to get - its just a question of how much time I have to wait and how much money I have to spend!
What's your favourite memory of the collection?
Difficult as I have so many but my memories of the very first UK Ponycon convention in 2004 and the ponies I got there are some of my favourites.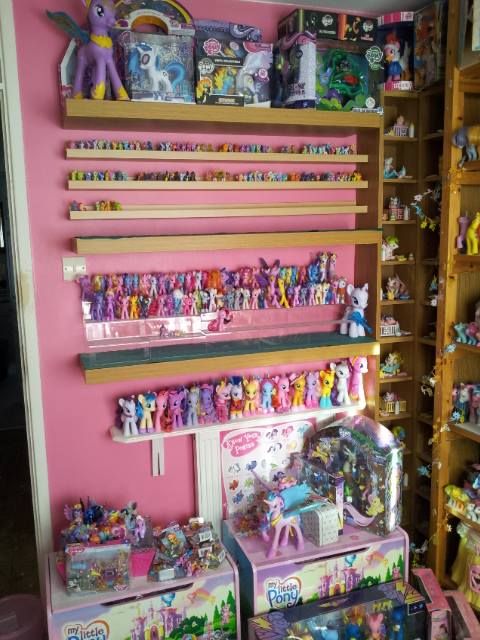 What would you say to people thinking of starting a collection?
Have a plan!
Your collection needs to fit around the time, money and space you can afford. So many collectors have most of their ponies packed away in boxes, its a little sad.
Oh, and be proud, no one should be ashamed to say they collect ponies!
Why do you keep collecting?
I'm a bit of a completionist, so not having everything drives me nuts. The thrill of the hunt is more exciting than having the ponies on the shelf!
Is there any way your collection would be complete?
Probably never. There are endless foreign ponies I dont have and new ones are still being discovered. I dont have any ponies from the second generation from the late nineties and that's a whole other collection in itself. Then there's the porcelains and the merchandise...its pretty endless really
What's your favourite item?
I don't really have a favourite but I always get asked this so I say Truly!
In the cartoons she's a sweet girl with a southern drawl.
Marvel or DC?
Marvel - I like more of their movies than DC
Chocolate or Vanilla?
Chocolate of course!
Captain America or Iron Man?
Loki? Oh, Cap I suppose. Iron Man winds me up
And finally, If you won the lottery, and could make your perfect item from the series, what would it be and why?
I would customise a giant pony on a peacock theme based around my wedding dress, encrusted with genuine emeralds and sapphires!
That's me wearing one of my own handmade My Little Pony dresses made from a duvet cover. Taken at this years My Little Pony Fair in Chicago, July 2016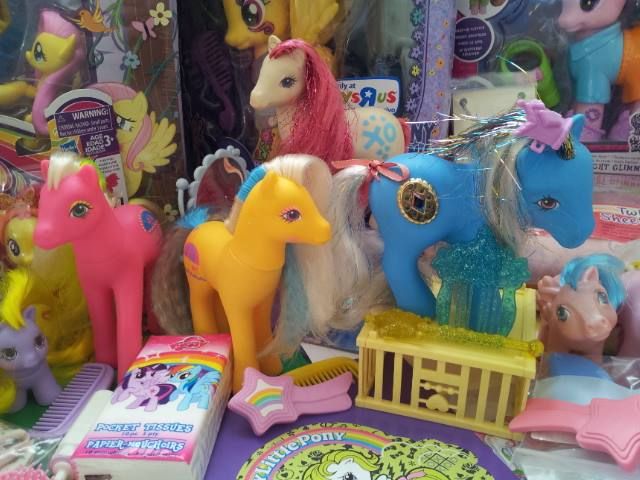 Just some of the ponies and items I purchased at this years MLP Fair in Chicago
Sea ponies from the 1st gen of mlp - 1982 to 1995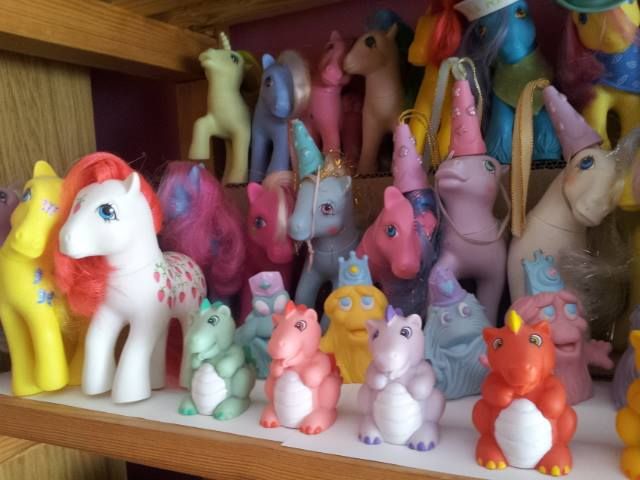 Princess Ponies and Dragons from 1st Gen
This is the only example I have of a pony from the second generation 1996-2003



The white pony is huge, about 18 inches tall and is blank. Hasbro ran several arts exhibitions under the title of 'The My Little Pony Project' and gave them to artists to customise. It's very rare and only a few collectors are likely to have one



These 3 ponies were San Diego Comic Con exclusives. The one on the left is 2 faced, the green side is a superhero, the purple side a supervillian!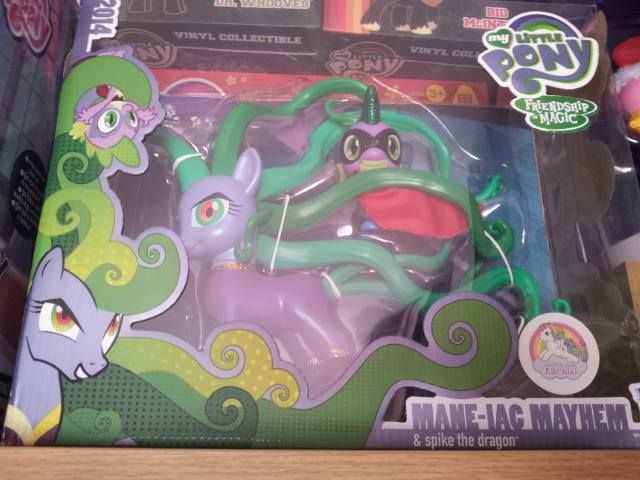 Another SDCC exclusive villain Pony from Friendship is Magic Cartoon