Brad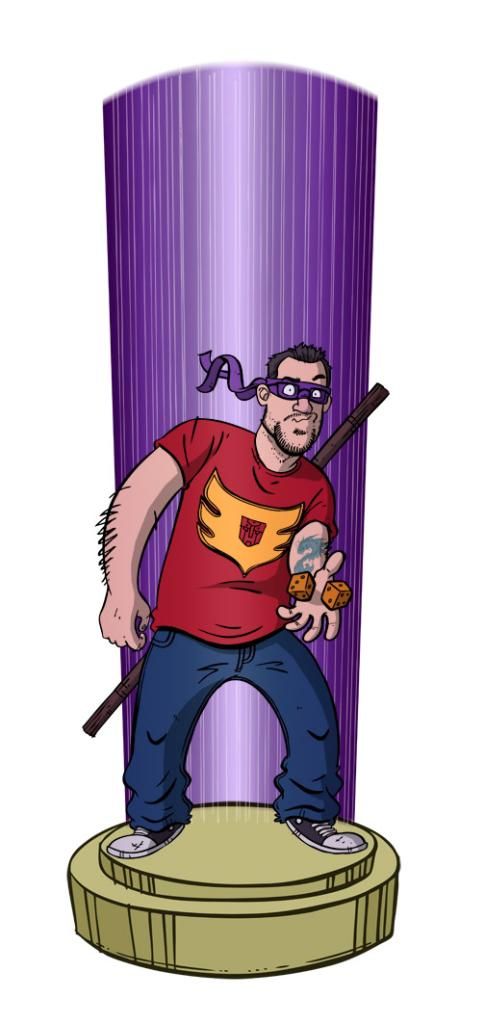 Hi from Rico2099
I'm a 33 year old geek, with a passion for Comics, Boardgames, Dice throwing and Sci-Fi.
You can find me on
twitter
, and drinking weird coloured drinks in various pubs and bars.
I also write my own blog, called
Fishy's View
which features film and videogame reviews, top ten favourite music and games lists and random stuff
On a typical normal evening you will find me catching up with my favourite shows or watching old favourites like Big Bang Theory, Forever, Agents of Shield and Futurama
and/or painting my miniatures, either Warhammer related or something to do with my boardgames to make them look snazzy like Super Dungeon Explore and Zombicide
I'll mostly be writing about boardgames and comics but anything and everything could be thrown in there, I like to remain eclectic
I
AM
FISH!
Casey
Hi I'm Casey!
I'm a 29 year old geek who loves anime, comics, gaming, statues (Hot Toys!) and a variety of other geeky stuff.
You'll mainly see me blogging about anime and gaming, but look out for other posts too! I'm also the group's video-guy and photographer, and you'll find my vids up on our YouTube and blog.
I'm also the other half of Kayleigh (8-Bit Girl). Keep an eye out for our couple let's play streams on YouTube occasionally!
Follow me on Twitter, @realzelda.
Dan
Greetings, fellow geeks!
Danto is the name! Musician, actor and aspiring writer. I'm a huge fan of music, film and theatre.
In my spare time, I can normally be found working stupidly hard on various projects for theatre (currently working with Harlow Theatre Company, Tongue In Cheek Productions, Acorn Theatre Company and Cuffley Operatic Society...simultaneously!) and music (I sing in an acoustic covers duo called Just Us and an originals band called The Altogether).
I'll be blogging about a variety of topics, mostly centred around Film, music and TV (probably heavily featuring Doctor Who).
Jason
Alright SHCLAAAGS. I'm Jason and I'm the living embodiment of societies dregs. I also like geeky stuff, here's the top 5: 1. Videogames - Mostly a sony guy due to my pure and innocent love of the first playstation. If anyone ever wants to send me a games to review then I will love them forever. 2. Anime - Think I'm the biggest anime lover on the team, I'd describe myself as a mid-level fan. Not hardcore, but not someone who's just seen a bit of Naruto. 3. Wrestling - Alas it's been a bit cack for a while (at time of writing 15/09/15).
4. Game of thrones - Arya 4 life. 5. Comics - not a massive comic reader but I do read some stuff, especially Green Lantern. I also make cracking fried bread and occasionally do twitch streams alongside
8-Bit Girl.
....bai
Kayleigh
Greetings from 8-Bit Girl!
I'm a 29 year old friendly geek and serial Tweeter (hit me up on Twitter, if you wish!), who goes by the name '8-Bit Girl' in the world of online games blogging. I'm currently a Social Media Associate at Spotify. I've written for various online publications, such as The Sun's gaming section, The Nerd Machine, What Culture, MCM Comic Con's MCM Buzz, and of course, my own blog, 8-Bit Girl, iRepairs, among others.
In my spare time, you'll find me watching films (Disney films, Back to the Future!), catching up on TV (Game of Thrones!) are among my favourites), listening to music (Foo Fighters, Incubus, Queens of the Stone Age, Muse, Von Hertzen Brothers to name a few), playing guitar, and dancing (I love a boogie!).
I am also a massive Nintendo and Telltale Games fan. Don't ever get me started on anything to do with either of those companies, as I may never stop. My gaming obsession first started with Links Awakening, and has developed from there. Oh, and Tom Nook STILL takes way too many bells from me in Animal Crossing (damn you, Nook).
You'll see me blogging about games, films, zombies and music for the most part, but be prepared for the odd change of topic. I guess I'm pretty eclectic. Hopefully you'll like that about me!
Any enquiries, please email:
kayleighjpowis@gmail.com.
Matt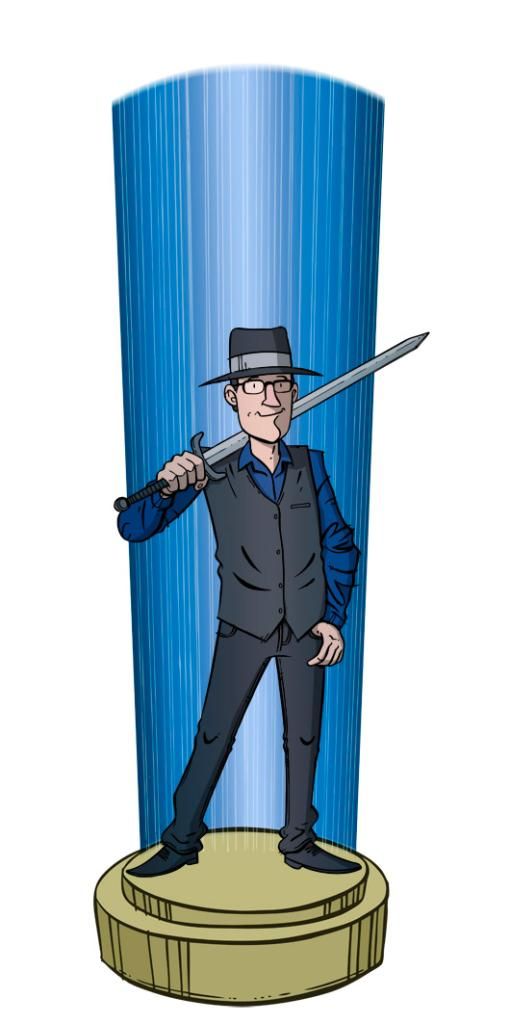 Hi I'm the
Fishyninja
.
Moving swiftly on from the moniker, let me give you a brief overview on the subject matter, which is me, or should that be I?
Anyway I digress. I am a 27 year old geek with a passion for movies, reading, video-games, science, history and weaponry, oh and cooking, and the consumption of alcoholic beverages.
On a typical evening I will split my time between cooking and eating copious amounts of food, playing video games, normally huge open world RPG's or toto-bananas First Person Shooters, and looking up info about various melee and ranged weapons.
This will be my real first attempt at blogging, but like any good scientist, I like to delve into new things. I will be writing primarily about: video games; lore and weaponry from games, series and movies; fan theories and I'll probably throw in my experiences as I delve into new things such as table top games et cetera.
I look forward to bringing proverbial pen to paper.
I AM THE

(other)

FISH
Neil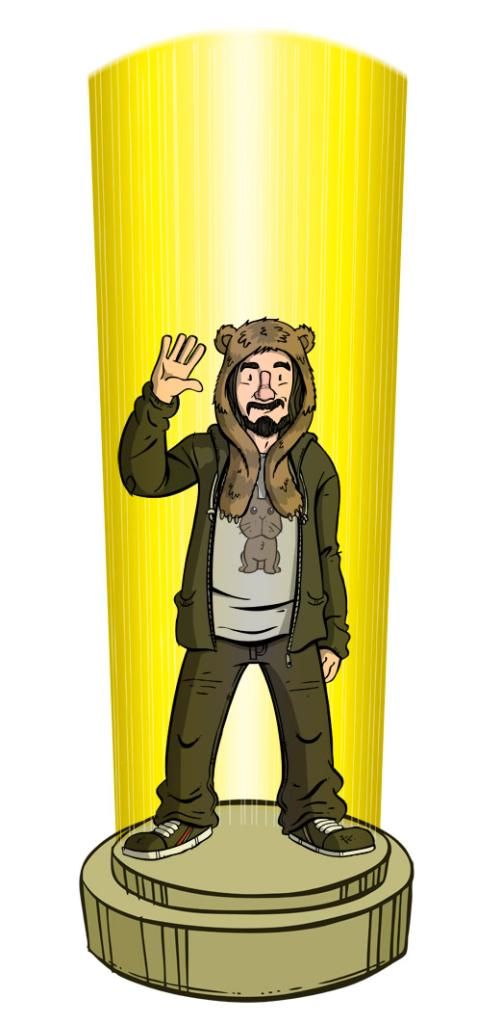 I'm a geeky gentleman who loves geeky things.

Games, music and films amongst others
I'm RefuseBunny on twitter and RefuseBun on last.fm
Phil
Hi! My name is
MaLkAvIaN2
and I was invited by my good friends to help write in this blog.
I am a 34 year old child with serious self-control issues and a penchant for procrastinating to an INSANE DEGREE!
I am also a lover of Role-playing games in all their forms and genres with a special place in my heart for Cyberpunk and Heroes Unlimited.
I am looking forward to writing about all the games i love (and the ones I don't love) as well as anything else that pops into chemically unbalanced and deranged mind.
All i can promise is that it will be heavily opinionated and most likely poorly researched but i will try to make it interesting and fun!
Ross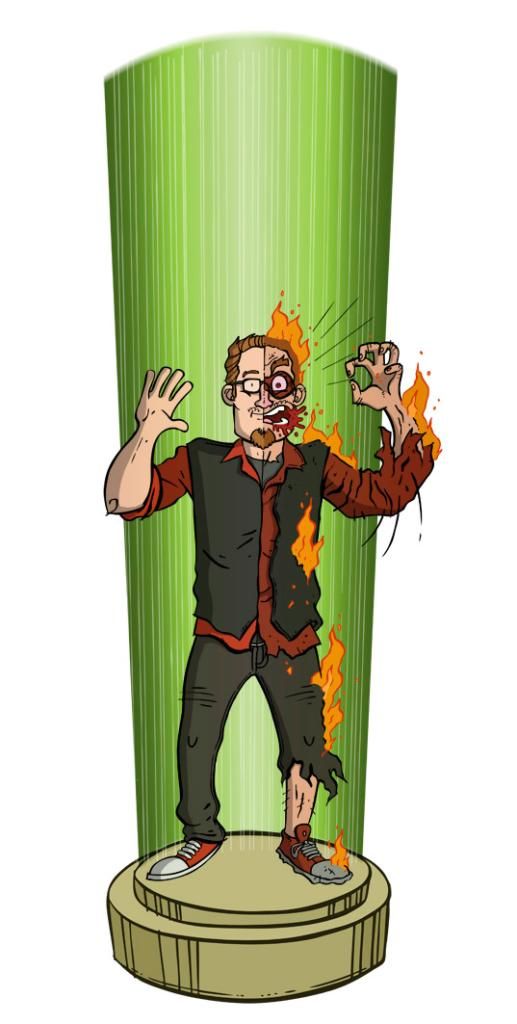 My twitter handle is Solar Arrow, but please call me Rossteffer.
I am 33 years old. I am super into my Superheroes, enjoy playing boardgames with my friends and am an avid convention goer. I have just started dabbling in Cosplay and am looking forward to many projects to come.
In my spare time you'll find me watching Arrow and The Flash, The Walking Dead or playing with my niece who herself is an up and coming geek.
I will mostly be writing about Comic Conventions and series overviews for my favourite shows.
My alter ego is Rage Quit Rossteffer, he may appear if anything really grinds my gears.